Willerup Brothers | Trip reports | Our friends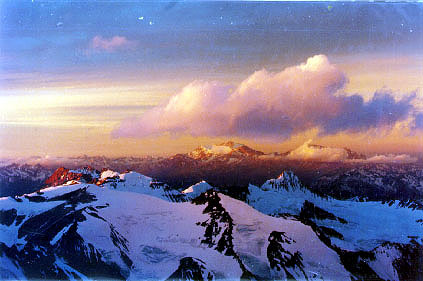 View from Camp2 looking north west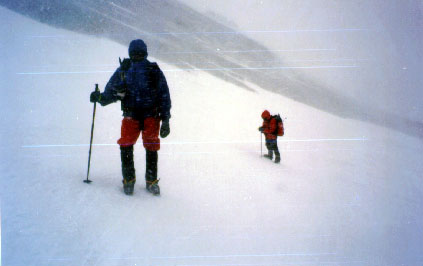 Approaching camp2 - storm and snowy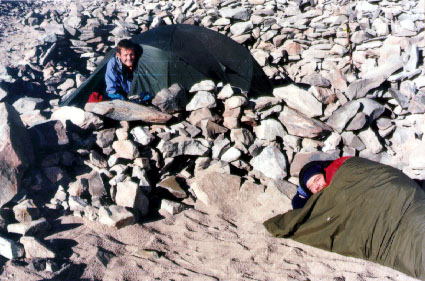 Camp 1 - Sean biviing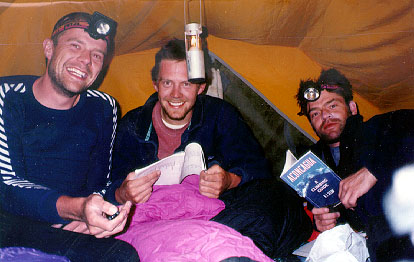 Inside our spacious Basecamp tent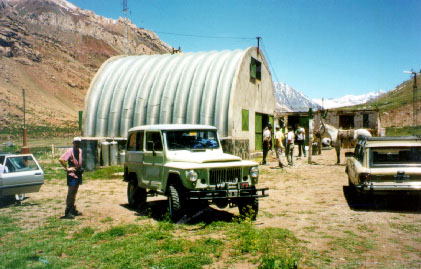 Mule hiring place - Los Poquios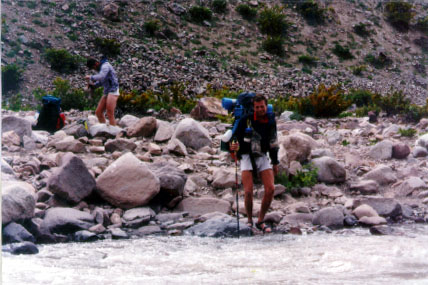 Crossing rivers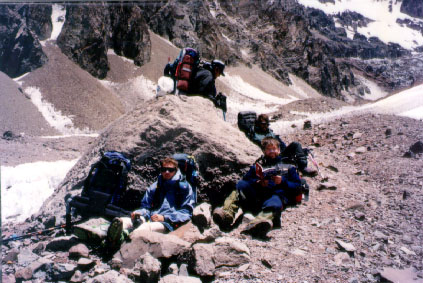 Resting on the way to Camp 1 - The two Mexicans in the background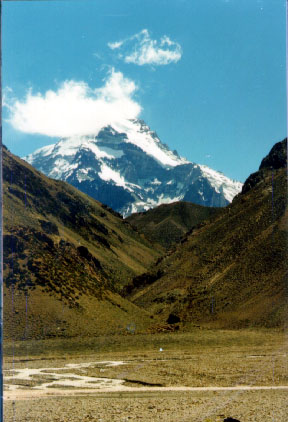 View of Aconcagua from Casa de Piedre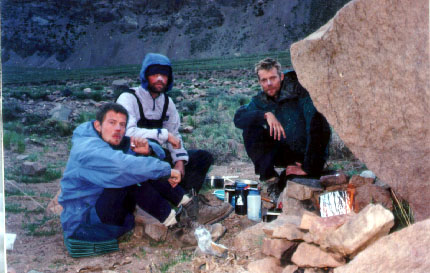 Camp on our way back from the mountain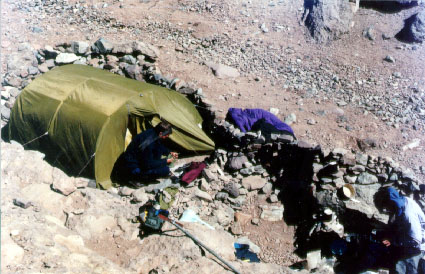 Basecamp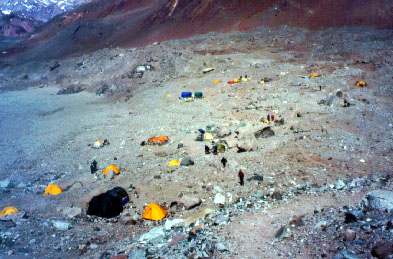 Basecamp on our way back. Tents everywhere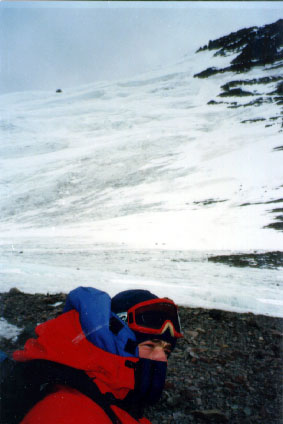 Sean in front of the Polish Glacier - 6.000 m. Very windy.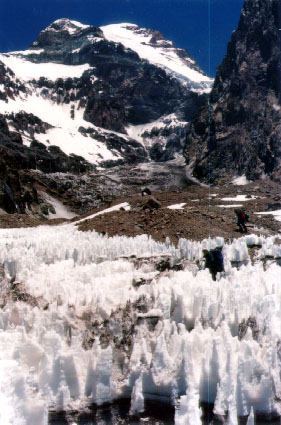 The socalled Penitetes - strange snow formnations special to Aconcagua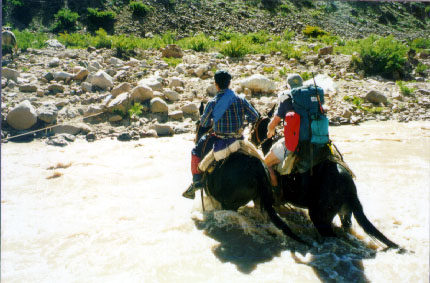 Crossing rivers with horses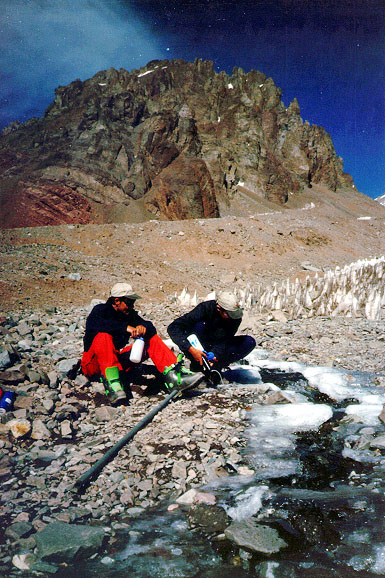 Filtering water in basecamp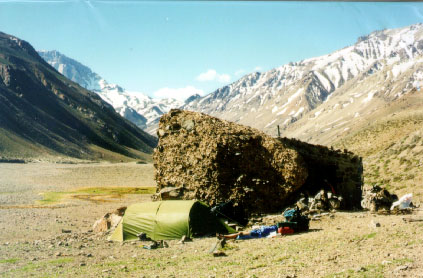 Casa de Piedre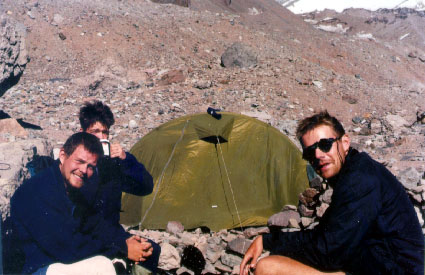 Basecamp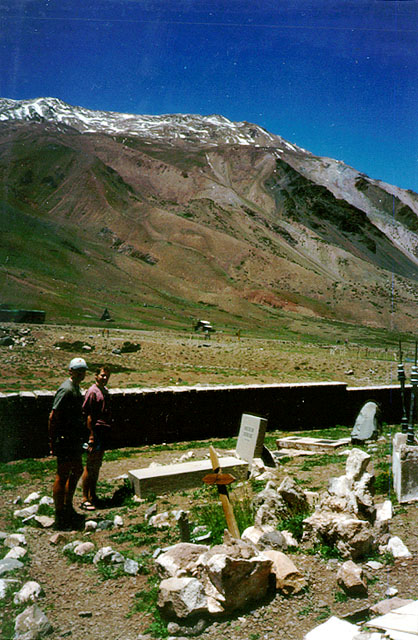 Cemetary de Andenistas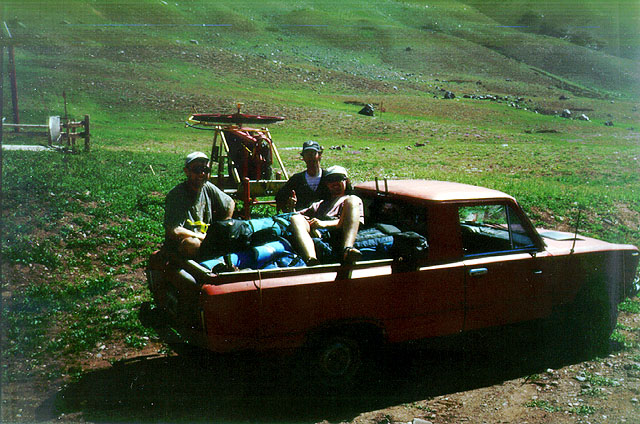 On our way to Las Lenas - Charlie in the background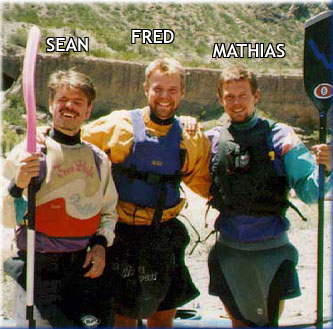 After the trip we did a bit of Kayaking on the River Mendoza (grade 3). Wild stuff.
g an HP 200LX.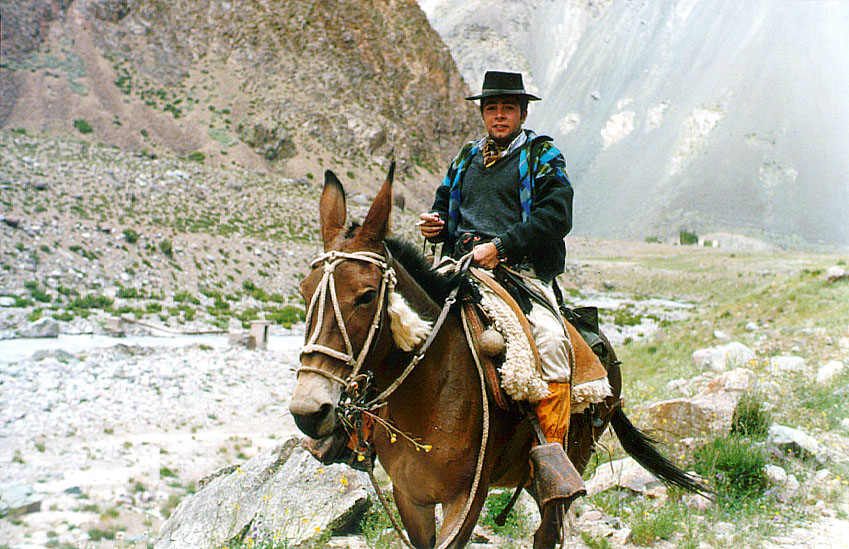 A muleteer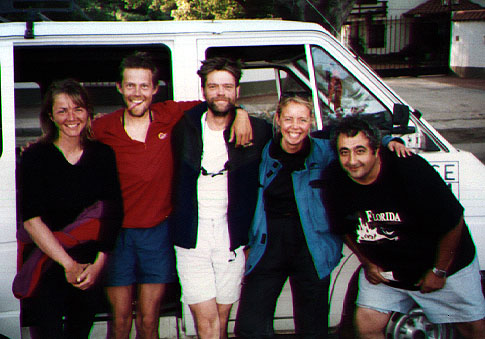 The two Danish girls and Richardo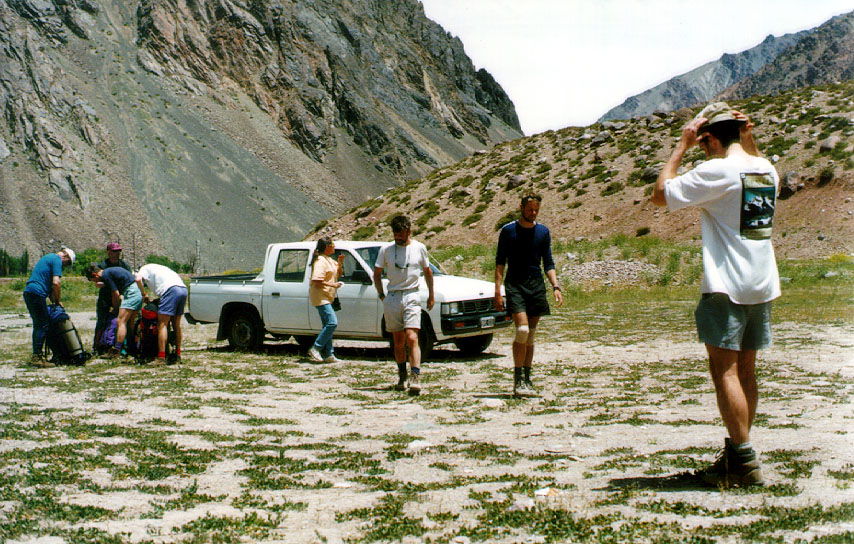 Pickup on our way back
---
1996 - 2017 Willerup Brothers